Our Schooling Horses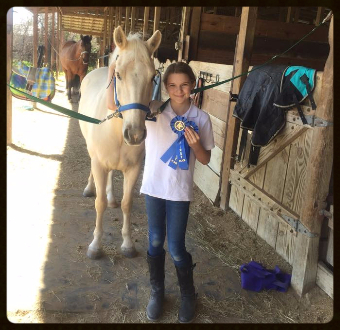 Sawyer is a one of a kind pony, even though his breed is a mystery he is very talented. At only 13hh he isn't very tall but don't let his stature fool you he is quite the impressive jumper, lesson, and show pony! Sawyer is enrolled in both the lesson program and the showing program.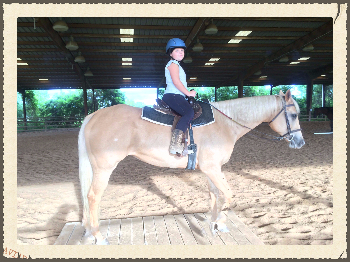 Daisy is a 15'3hh breeding stock paint mare and one of the sweetest horses you will ever meet. She excels at everything and is safe enough to teach the youngest children and the most timid riders. Daisy is full of talent as she is trained in more disciplines than any of our other lesson horses!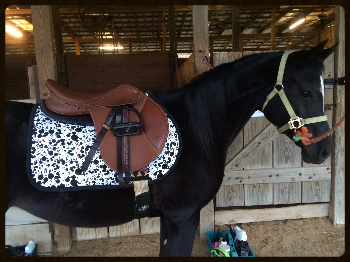 Romance is our beautiful 14'2hh black Polish Arabian. She is calm enough for most beginners to ride and is quite the clown. This mare has humor and isn't afraid to show it. Romance is currently apart of our endurance team and lesson program.
Misty is the shining star of our showing program. She is a beautiful 16'2 hand off the track thoroughbred. She is full of opinions and enjoys her career as an eventer/ jumper. Misty is currently enrolled in our lesson program as well as our showing program!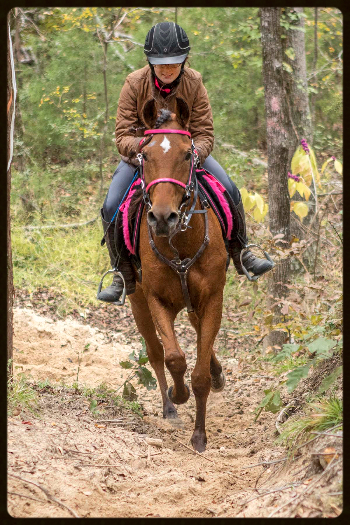 Iris is our oldest most opinionated lesson mare. She has a sensitive spirit and the drive to win. Iris is a 14'3hh Egyptian Arabian who used to be a broodmare before coming into the endurance world and being enrolled in our lesson program.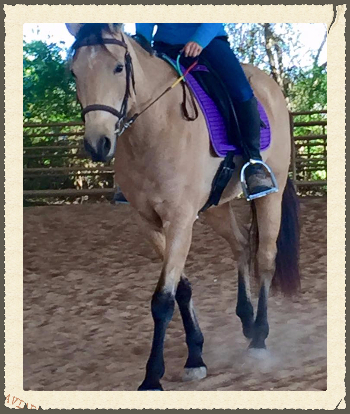 Freya is the youngest member of our team. It will be a bit before she is enrolled in the lesson program but we expect great things from this young lady.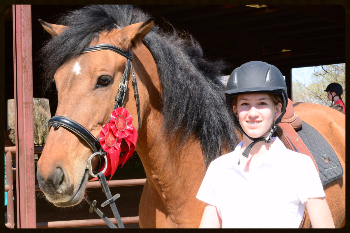 Shasta is an extremely special addition to our program. She is owned by one of our sweet students Renee. She is as steady and willing as they come but is also a very good teacher.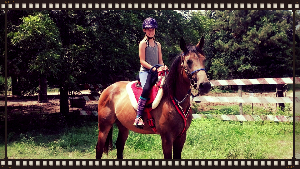 Ella is a 16 hand Anglo Arab with sweetness and fun all around. She is steady and smart with a sensitive soul.